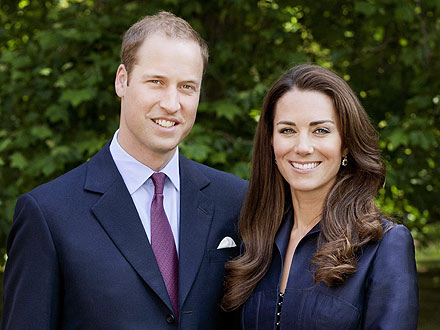 They're here....

Kate & Wills are on this side of the pond (Canada still counts, right?) ... and in less than two weeks, the newlywed royals will be in California, which will include polo matches in Santa Barbara and getting fed by celeb chef Giada DeLaurentiis. I think there's also talk of hanging with Becks & Posh, which means they'll probably be chillin' with Eva Longoria non-Parker, TomKat, and have their first brush with Scientology.

Which is all well and good,
but if I had my way
, the most overhyped and over-publicized vacation ever had by two mere mortals would be a bit more impressive if it was just full of
Cali Cliches
....
Renting a convertible and cruising down the Pacific Coast Highway, with
The Beach Boys
blaring out of the car speakers, doing fake Valley Girl accents and screaming CHIPS at every patrol car that goes by.
Pulling up in Laguna Beach and asking everyone if they know LC.
Taking the backlot tour at Universal Studios and freaking out during the fake flood.
Stopping in at Jamba Juice, after overloading on In-And-Out burgers.
Cruise down to San Diego and laugh at signs warning you to avoid hitting border runners.
Hanging out in a strip mall in Burbank outside the Krispy Kreme waiting for the HOT light to go on.
Driving down (or past) Lombard Street in San Francisco in a trolley car.
Taking the Alcatraz tour (and then quoting scenes from
So I Married An Axe Murder
)
Um, HI,
Disneyland
!
... and there are TONS of other great
Cali Cliches
that I've missed that are pretty obvious (help me out here).
I mean, listen to this crap from
People
:
During their stay, the prince will play polo in the wealthy enclave of Santa Barbara, while both he and his new bride will focus "on supporting British interest in California through the prism of their own interests," says an official spokesperson from St. James's Palace.
Prism of Interests?
HUH?
Polo Match??
Bo-ring!
Wouldn't it make for better diplomatic relations (and
much funnier
pics to add to the Official Kate & Wills page on Facebook) to see them posing in front of the Bates Motel set, or with the Golden Gate Bridge in the background ...
Seriously, c'mon...
The Duchess on a Surfboard?
That's one step closer to global unity than her playing in Suri Cruise's treehouse, wearing a Zac Posen dress.